Location and Travel
The University of Richmond is located on an attractive campus in a wooded setting only several miles from downtown Richmond, Virginia. Richmond is a historic city with many attractive walkable neighborhoods and a growing restaurant scene, and is located with convenient freeway and Amtrak access from major East Coast academic centers. Richmond has a local airport with connections to many domestic destinations, and is accessible from the Washington DC area airports as well.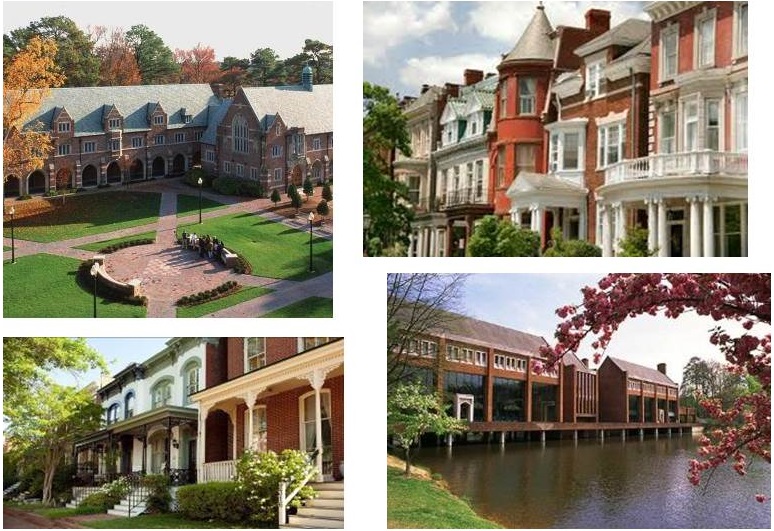 Local Travel Information
We have a block of rooms at a group rate of $149 per night at the Berkeley Hotel, a boutique hotel in an historic part of downtown Richmond. We will have a shuttle to and from the University of Richmond campus from the Berkeley. Guests should make their own reservations at the Berkeley with a code for the group rate which will be provided over e-mail. Those participants recieving travel support from the conference should pay for their hotel room and will receive reimbursement.
Participants who have alternate accommodation arrangements are welcome to drive to the University of Richmond campus. On the first day please park in a visitor space in the R10 parking lot near the bus drop off point (see map below) and proceed to the Brown-Alley room. We will give you a parking pass.
We recommend that domestic and Canadian participants who are traveling by air fly to Richmond's airport and utilize a taxi, shuttle, or internet-affiliated ride service to the Berkeley Hotel. International participants may want to investigate which of two options is more cost effective and efficient: a) flying to Richmond's airport via an international gateway airport, or b) flying to Washington DC's Dulles international airport and driving to Richmond with a rental car. Parking is available at the Berkeley Hotel for an extra fee.
Campus Map
The stylized map below shows several relevant locations on the University of Richmond campus.
Meeting sessions and breaks will be held in the Brown-Alley Room of Weinstein Hall, while lunches will be served in the Heilman Dining Center.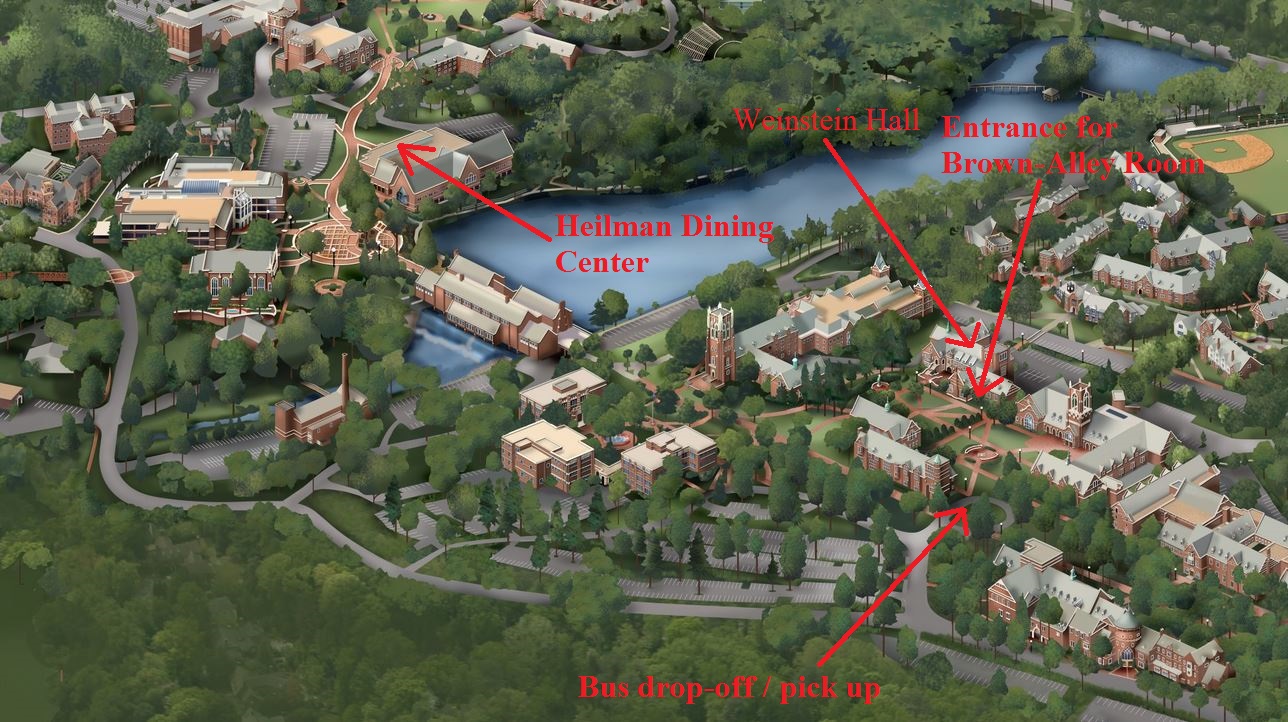 Downtown Richmond Map